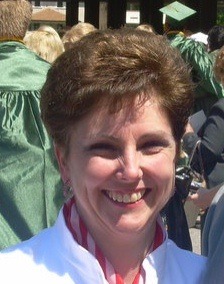 Debra L. James, EA
Debra is a native New Yorker,  raised in a small Long Island town. Her father was a Lieutenant on the New York City Fire Department and mother was an involved and loving stay at home mom. She and her brother (also an accountant) were raised to believe that they could achieve anything they wanted with hard work. Her parents encouraged their children to pursue higher education and to choose a field of work that would make them happy and enable them to be productive members of society.
Debra is a graduate of California State University, San Bernardino. A small school, where she was exposed to many ideas, and theories about how accounting can be about more than numbers. Accounting has become Debra's opportunity to meet many people, and to encourage them to follow their entrepreneurial dreams, as she has done herself. Tax work has also given Debra the opportunity to help her clients understand our complex tax system, and to help them navigate their way through the mystery of what is allowed and what is not while meeting our obligation to pay taxes.
Debra is a member of NATP and is committed to research and attending seminars to expand her knowledge and keeping up with ever changing tax laws.
For information on how I can help, you can contact me here.